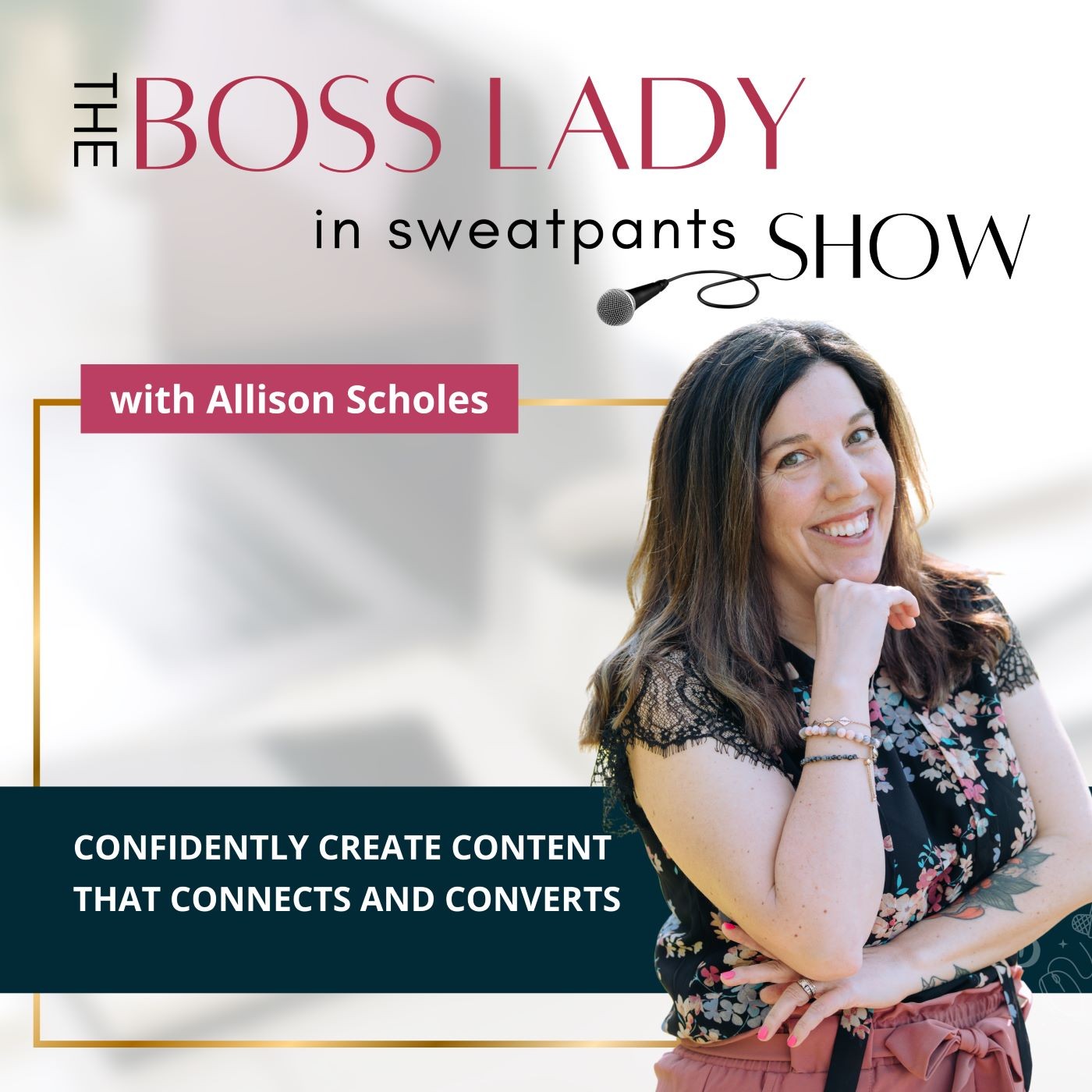 Hey. I'm Allison Scholes. My mission is to help female entrepreneurs create content in an authentic, easy, simple and fun way. I believe the content creation process should be exciting and easy, not time consuming! I am here to help you streamline your content creation plan, define and fine tune your personal brand, elevate your marketing skills, write better copy, implement an easy social media strategy and more. It's finally time to create less, but BETTER content that makes a BIGGER impact. In this Podcast, you will find creative copy and content tips, hacks for social media and sales, business growth secrets, and expert guests who will help you blow up your business and bank account. Find exciting content creation episodes, branding strategies, social media hacks and more. It's time to streamline your content plan and show up as your most authentic you! Connect with me: www.bossladyinsweatpants.com
Episodes
Tuesday Nov 15, 2022
Tuesday Nov 15, 2022
You have the power to control how people perceive you, all through your visual branding and personal style.
Today I am joined by Alison Bruhn and Delia Folk, founders and owners of The Style That Binds Us. In this episode you'll discover:
The story behind the company, The Style That Binds Us
How to use fashion as a tool to achieve your goals
How to present yourself to the world
What is a visual brand
How female entrepreneurs can find their personal style to reflect their brand.
Connect with Alison and Delia:
thestylethatbindsus.com
YouTube channel: http://thestylethatbindsus.com/
@thestylethatbindsus
@alisonbruhn
@deliafolk
TikTok: @thestylethatbindsus
thestylethatbindsus@gmail.com
Personal styling: https://thestylethatbindsus.lpages.co/alisons-wardrobe-consulting-services/
Connect with Allison, the host:
www.instagram.com/allisonscholes
Get Content Coaching: https://bossladyinsweatpants.com/coaching/