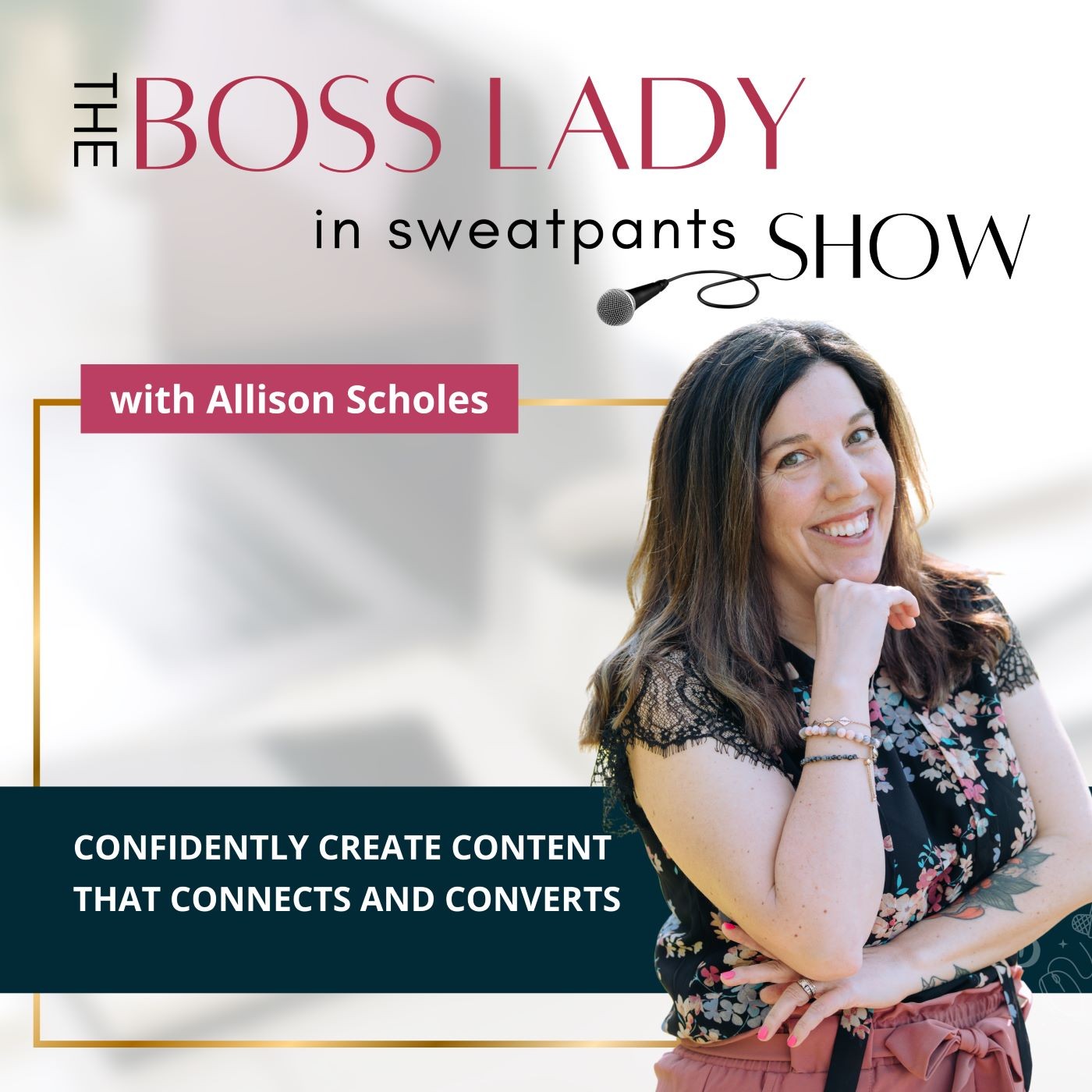 Hey. I'm Allison Scholes. My mission is to help female entrepreneurs create content in an authentic, easy, simple and fun way. I believe the content creation process should be exciting and easy, not time consuming! I am here to help you streamline your content creation plan, define and fine tune your personal brand, elevate your marketing skills, write better copy, implement an easy social media strategy and more. It's finally time to create less, but BETTER content that makes a BIGGER impact. In this Podcast, you will find creative copy and content tips, hacks for social media and sales, business growth secrets, and expert guests who will help you blow up your business and bank account. Find exciting content creation episodes, branding strategies, social media hacks and more. It's time to streamline your content plan and show up as your most authentic you! Connect with me: www.bossladyinsweatpants.com
Episodes
Tuesday Jan 17, 2023
Tuesday Jan 17, 2023
Forget the hustle mama! 
Today we're chatting about "themed" days to align with your business priorities and create consistency, which leads to building a 6-figure business on a part-time schedule! Heck yes!
In this episode with Holly Haynes, you'll discover:
the main systems and routines to put in place
how to create your "themed" days
what a CEO week looks like
how to create your own consistency pattern for long-term sustainability
Connect with Holly:
Website: https://www.hollymariehaynes.com
Instagram: https://www.instagram.com/holly_marie_haynes
https://www.hollymariehaynes.com/ceoweek FREE 5-DAY CHALLENGE
Before you go... grab my weekly project workflow for business success (which will help you map out your themed days.)
And connect with me on Instagram or check out my website for more content creation help.