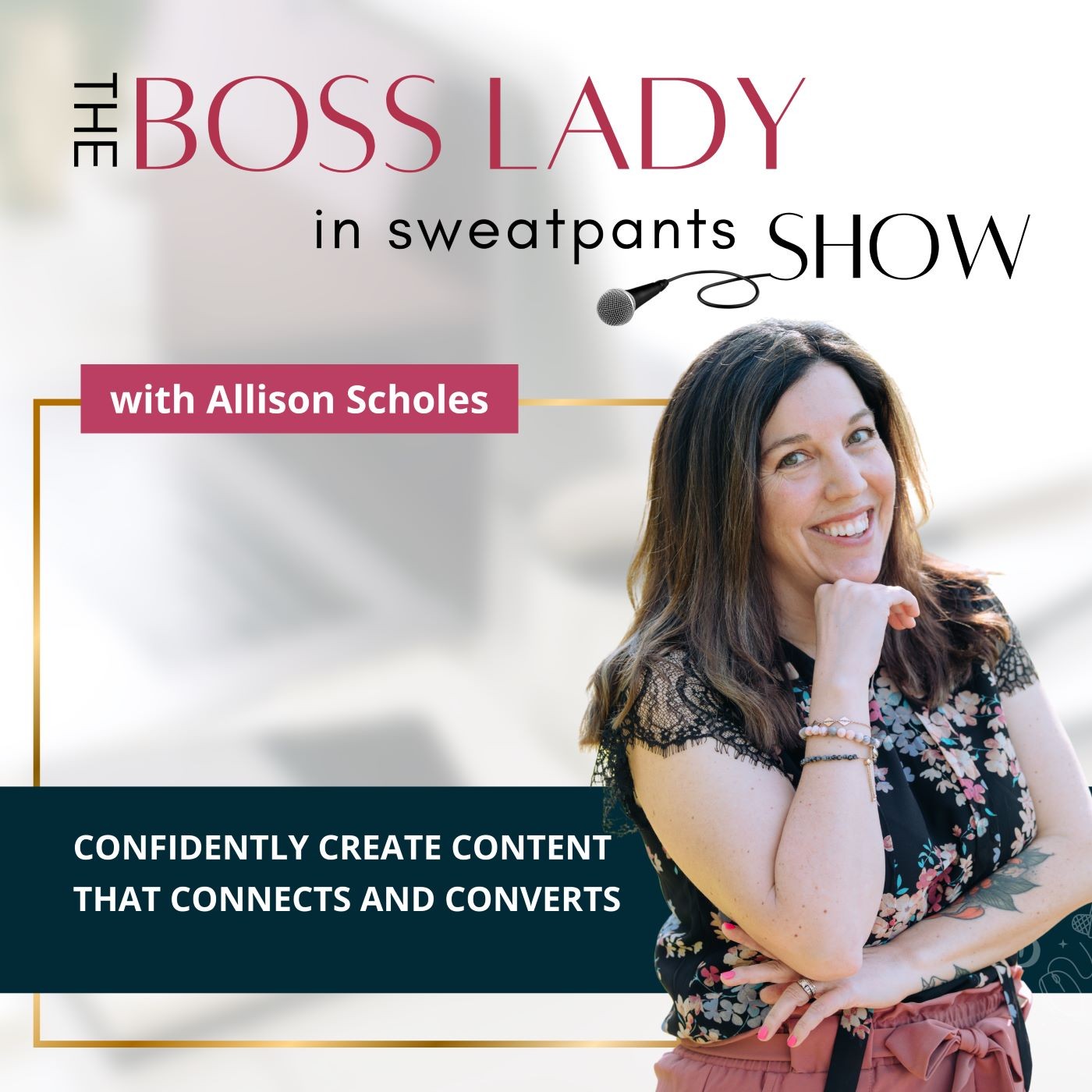 Hey. I'm Allison Scholes. My mission is to help female entrepreneurs create content in an authentic, easy, simple and fun way. I believe the content creation process should be exciting and easy, not time consuming! I am here to help you streamline your content creation plan, define and fine tune your personal brand, elevate your marketing skills, write better copy, implement an easy social media strategy and more. It's finally time to create less, but BETTER content that makes a BIGGER impact. In this Podcast, you will find creative copy and content tips, hacks for social media and sales, business growth secrets, and expert guests who will help you blow up your business and bank account. Find exciting content creation episodes, branding strategies, social media hacks and more. It's time to streamline your content plan and show up as your most authentic you! Connect with me: www.bossladyinsweatpants.com
Episodes
Thursday Jan 12, 2023
Thursday Jan 12, 2023
This is for those who don't want to set yearly goals!

Everywhere you turn on social media, it's guru after guru telling you to set your goals for the year, how to plan them, what strategies to take, blah, blah, blah.

For some reason, I tend to cringe and have negative feelings towards goals. Honestly, I don't really know where I want to be a year from now. For me, I'm solely focused on Q1.

In my life, things change so rapidly. What I love and desire today; I can guarantee will change or shift by the end of the year.

So this year... I'm focusing on a much more harmonious business and life!
Listen and let me know your biggest takeaway.
Feel free to download the Weekly Project Workflow for Business Success to help you with your harmonious cycle.