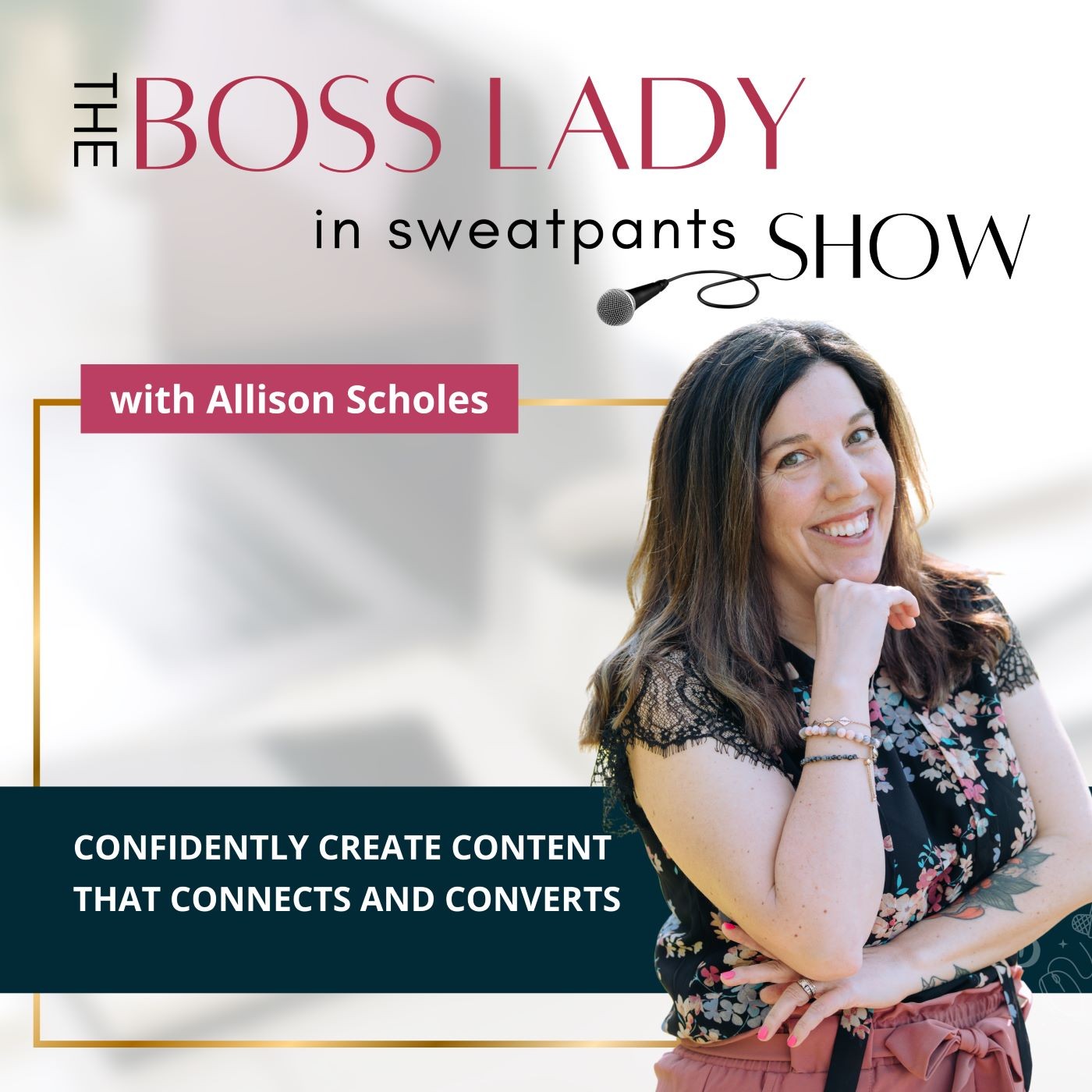 Hey. I'm Allison Scholes. My mission is to help female entrepreneurs create content in an authentic, easy, simple and fun way. I believe the content creation process should be exciting and easy, not time consuming! I am here to help you streamline your content creation plan, define and fine tune your personal brand, elevate your marketing skills, write better copy, implement an easy social media strategy and more. It's finally time to create less, but BETTER content that makes a BIGGER impact. In this Podcast, you will find creative copy and content tips, hacks for social media and sales, business growth secrets, and expert guests who will help you blow up your business and bank account. Find exciting content creation episodes, branding strategies, social media hacks and more. It's time to streamline your content plan and show up as your most authentic you! Connect with me: www.bossladyinsweatpants.com
Episodes
Tuesday Jan 10, 2023
Tuesday Jan 10, 2023
How can you become a branded authority so that people come to you and you have a lineup of clients waiting to work with you?
Today I'm joined by Nicky Billou, an author, and known as The Millionaire Maker, and we're diving into "comfort zones and how to become a branded authority so you can get more clients."
This is an episode you don't want to miss. You'll discover:
Nicky's amazing family story from Iran
Why do most people stay in their comfort zone, and how can you get them out of it?
Why is it better to go narrow in your market niche than broad?
How can you position yourself as a branded thought leader so that your ideal clients come to you?
How can you sell without coming across as salesy?
Connect with Nicky:
www.nicky360.com -- all my socials
www.ecircleacademy.com/appointment
Connect with your host, Allison:
Grab your 2023 Planner
www.instagram.com/allisonscholes