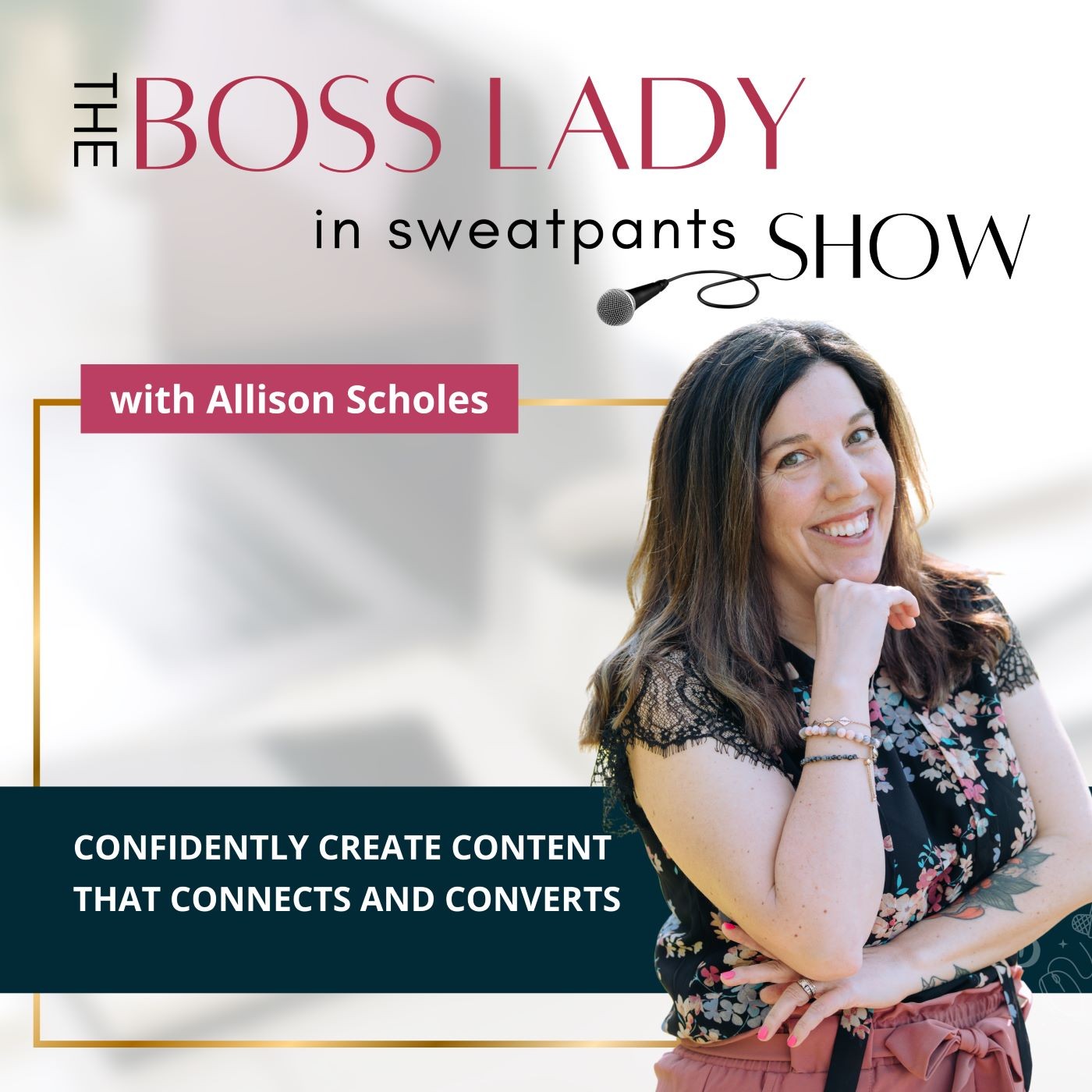 Hey. I'm Allison Scholes. My mission is to help female entrepreneurs create content in an authentic, easy, simple and fun way. I believe the content creation process should be exciting and easy, not time consuming! I am here to help you streamline your content creation plan, define and fine tune your personal brand, elevate your marketing skills, write better copy, implement an easy social media strategy and more. It's finally time to create less, but BETTER content that makes a BIGGER impact. In this Podcast, you will find creative copy and content tips, hacks for social media and sales, business growth secrets, and expert guests who will help you blow up your business and bank account. Find exciting content creation episodes, branding strategies, social media hacks and more. It's time to streamline your content plan and show up as your most authentic you! Connect with me: www.bossladyinsweatpants.com
Episodes
Tuesday Oct 11, 2022
Tuesday Oct 11, 2022
Hello my friend! Buckle up for an epic episode because today we're diving into "Instagram Content vs. Pinterest Content." I am joined by Kate Ahl who is the owner and founder of Simple Pin Media, which is a Pinterest management and marketing company.
Get ready to learn things about Pinterest you never thought you needed to know, and how powerful Kate's tips are when it comes to getting the clicks and saves and growing your email list.
And speaking of content… you can snag free content ideas right from my homepage at bossladyinsweatpants.com to help you create Instagram posts, blog posts or even email campaigns.
In this episode you'll discover:
How Pinterest and Instagram are different
If trends on Instagram should be repurposed on Pinterest
How to increase clicks and saves on Pinterest
What kind of content is preferred on Pinterest
Is pinning other peoples' pins really important?
Connect with Kate:
Website: simplepinmedia.com
Email: simplepinmedia@gmail.com
Pinterest: https://www.pinterest.com/simplepinmedia/_created/
Instagram: https://www.instagram.com/simplepinmedia/
Facebook: https://www.facebook.com/simplepinmedia
LinkedIn: https://www.linkedin.com/in/kate-ahl/
Join me on Instagram