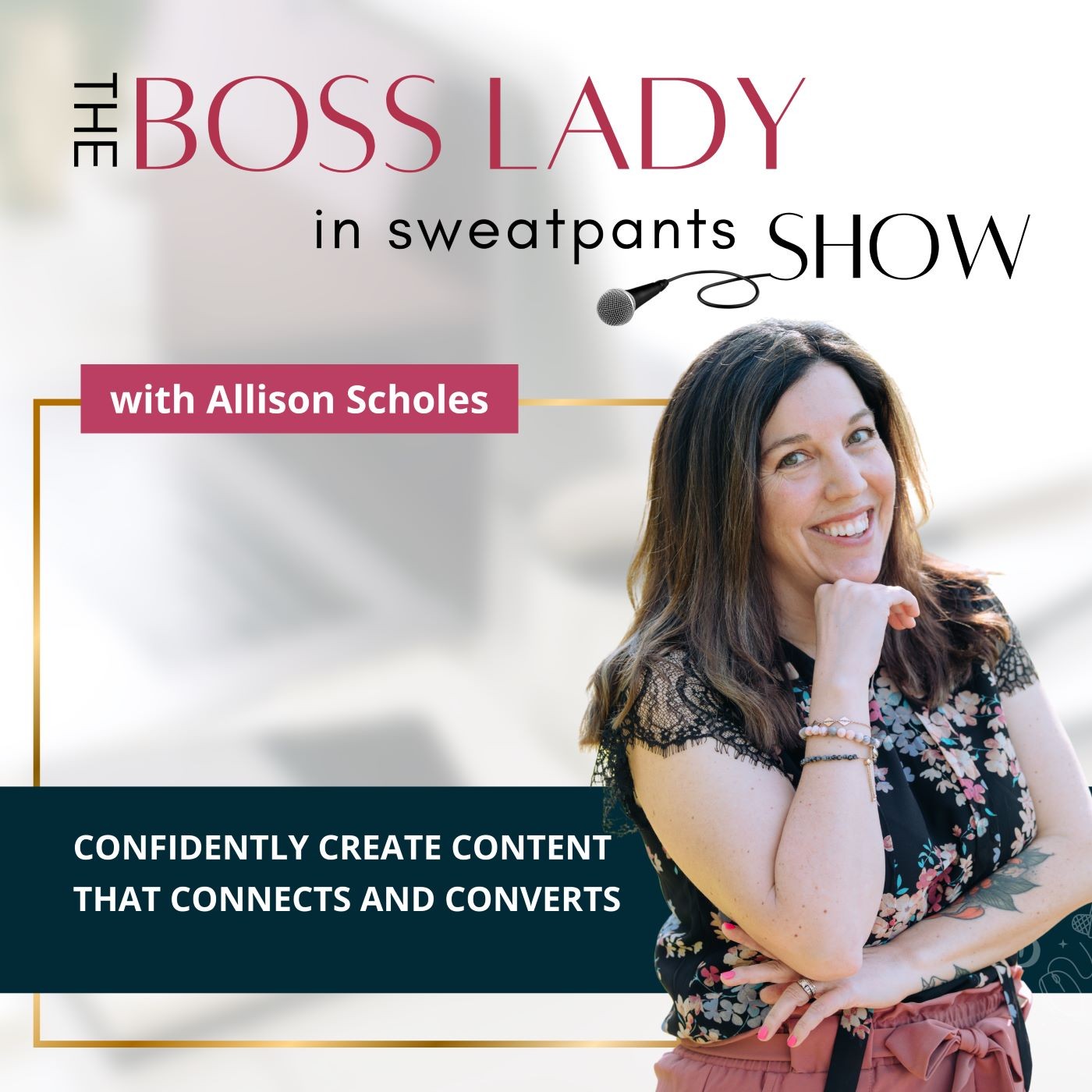 Hey. I'm Allison Scholes. My mission is to help female entrepreneurs create content in an authentic, easy, simple and fun way. I believe the content creation process should be exciting and easy, not time consuming! I am here to help you streamline your content creation plan, define and fine tune your personal brand, elevate your marketing skills, write better copy, implement an easy social media strategy and more. It's finally time to create less, but BETTER content that makes a BIGGER impact. In this Podcast, you will find creative copy and content tips, hacks for social media and sales, business growth secrets, and expert guests who will help you blow up your business and bank account. Find exciting content creation episodes, branding strategies, social media hacks and more. It's time to streamline your content plan and show up as your most authentic you! Connect with me: www.bossladyinsweatpants.com
Episodes
Tuesday Sep 27, 2022
Tuesday Sep 27, 2022
Ready to make it easy for your audience to know what you're all about? Today, we're chatting about pinned posts on Instagram.
You'll learn:
What are pinned posts?
How to pin posts?
What pins to post?
Two strategies to attract the right people to your Instagram account.
Now I know that was easy and straight forward, but growing a brand on social media, especially Instagram isn't so straightforward. For more content creation hacks and business building bundles, jump on over to the Insta-Accelerator Academy where you have access to over one hundred caption templates, Canva templates, Instagram Story prompts, and new this month, workbook templates to help you build your list! Also, every month, I invite a guest expert inside the academy to teach a masterclass. We have everything from lead magnets to the types of video that converts to building a coaching business. And here's the best part… it's only $19 a month. Easy decision… so join us today inside the academy.
Connect with me on Instagram: www.instagram.com/allisonscholes